House at

1336 Utah St.

in Sturgeon Bay, WI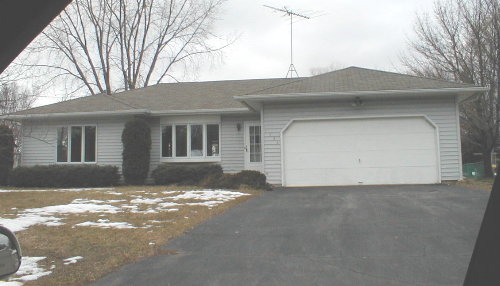 After a short walk down to Memorial Drive

we can see Sankaty at her city mooring  spot.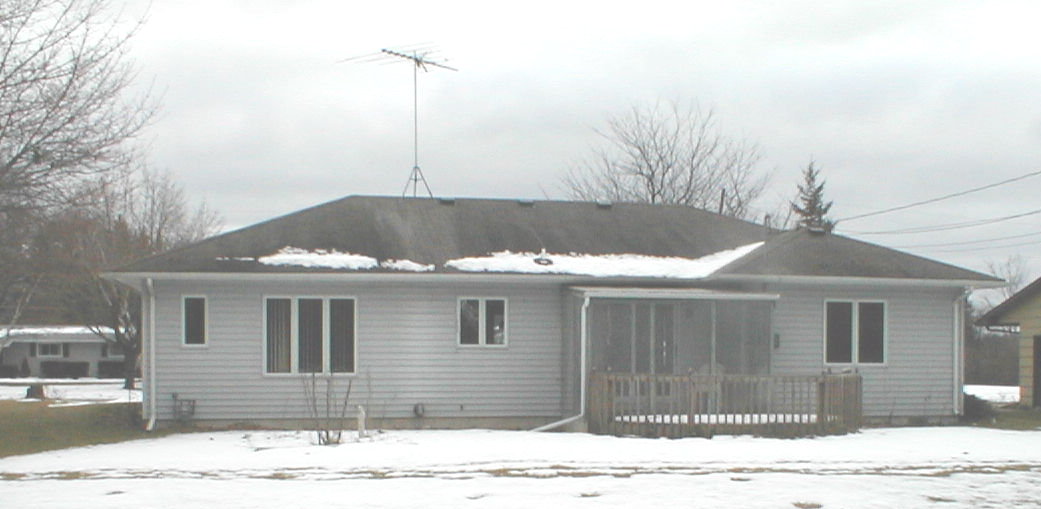 The north side of the house viewed from the back lot line.

Starting on the left side is the Laundry room window, followed by the three  pane bay window at the den, then comes the two pane window over kitchen sink in the center of house, next is the dining rooms sliding patio door to the
screened concrete porch with an adjacent unscreened wood patio
, followed by the guest bedroom on the far right or west side of the house.   In 2003 we added an
artificial fireplace
.
South side of house, viewed from car on the street April 2002

This page was last updated on: January 4, 2017
Page was created 3/26/02.

Red path avoids left turn at Utah when driving to our house.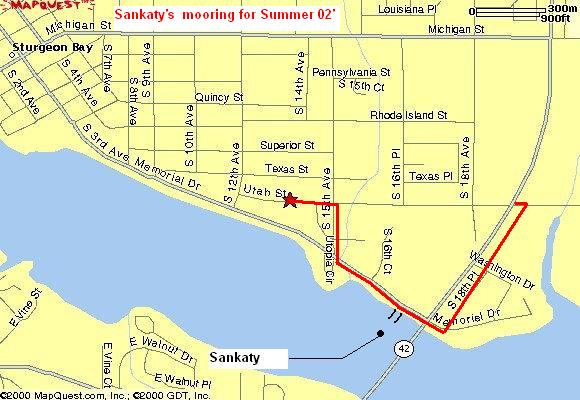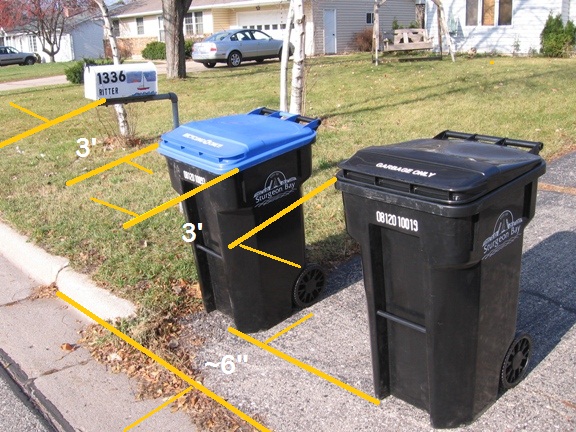 Garbage and recycling cart spacing.