This page was last updated on: January 4, 2017
Added pictures of the rowboat used as a tender, and note on why I don't like it.

This page created May 9,  02

webmaster is markusritter@hotmail.com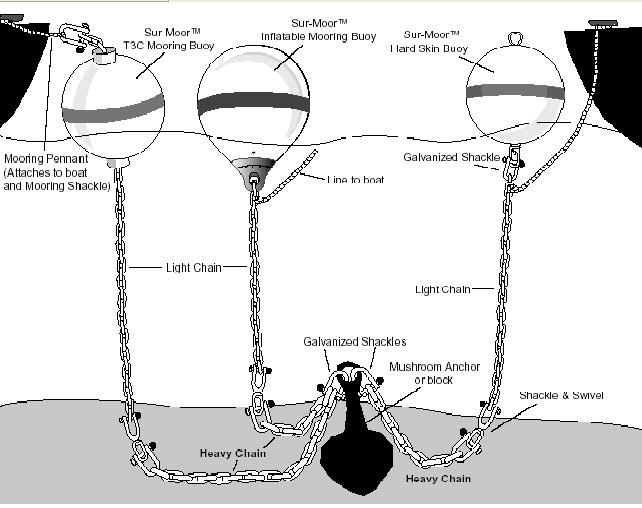 1.   Pipe in middle,



2.   Inflated,



3.   Rod in middle
Note : Pennant is always attached to the chain.

See City Parks
web page
for information on Launching Ramps and availability of moorings. Also check with Marshall Hanks for mooring availabilities, at 920-743-9049 or send him an
e-mail
.   Normally, guys that are interested in giving up their rights will also want to sell the buoy and anchor.   Some are in good shape and others need new chains, clevises, swivels, buoys, and or pendents.  Hank also does pest control work in the Bay area under the name
Bay Area Bat Protection
.  
    Note: Lights are not required in Designated Anchorages.

Davis Mini Amp Mega Light and misc. other lights
click here
Sankaty's Tender is a rowboat shown below.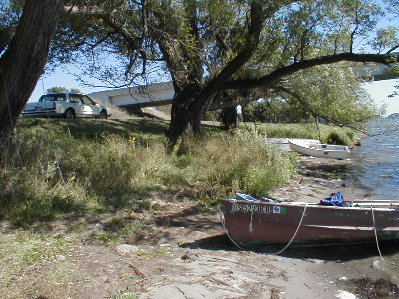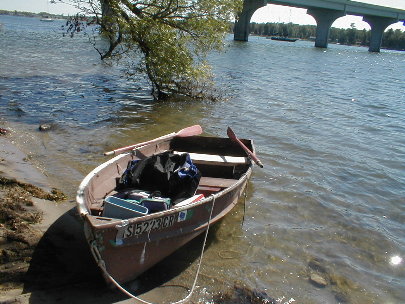 Sankaty's Mooring tender on shore.  This rowboat comes to a narrow point in front and is often beached with the front on the beach.  It is very tippy when getting in and out of the boat in the front and in 2010 I once lost my footing and badely bruised my thigh.  I was out of commission for a long time.  I'm going to look into a boat that is flat in the front, like maybe a duck boat.