The 1989, ten foot, Inflatable, Avon Dinghy

lost one of its long Aluminum stringers.

It is an extrusion that is 52.75 inches long and suitable for marine plywood that is 0.531 inches thick.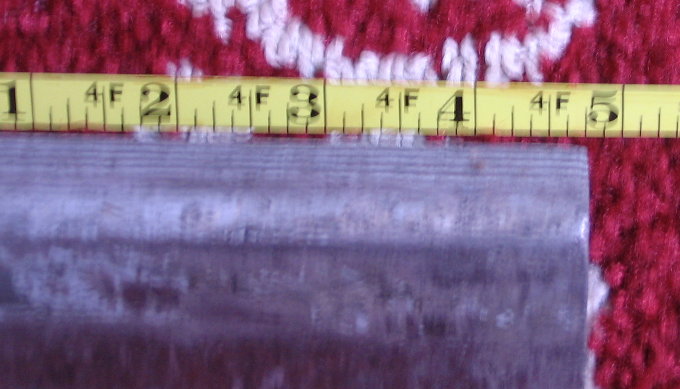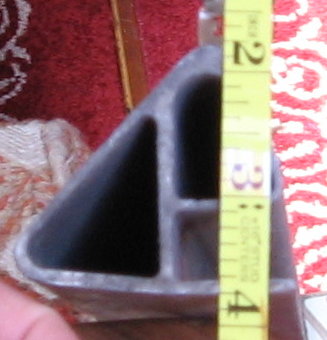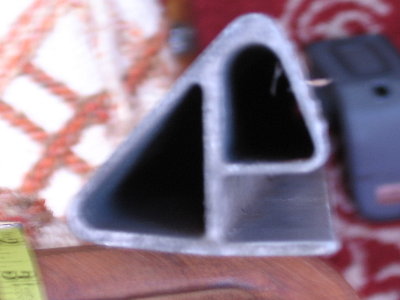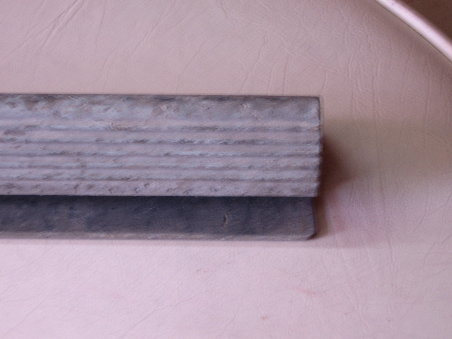 Five ribs show on the inside of the dinghy

Stringer shown installed on the three main plywood boards.

Longer extrusions can easily be cut to size by end user.

Slot for the plywood is about 0.564 inches

Clear view of cross section.

Four feet four and 3/4 inches long 52.75".

This page was last updated: January 4, 2017
Board 1 (not shown) is 17.5" wide in front and about 30 " wide where it meets board 2. 

The front to back dimension is 26.5"

Board 2 is wedge shaped for the first 5" and has a max with of 35".  Where the the 52.75" stringer engages the board it is only 32.5" wide. 

The front to back dimension is 20.75"

Board 3 is 32.5" wide throughout. 

The front to back dimension is 20.0".

Board 4 is 32.5" wide at front and at back it has a 3" section that is actually 35"wide.  

The front to back dimension is 20.0".

Floor is a total of 7' 2-1/4" long.

In the spring of 07' we bought an
8.5' Baltik Boats
with high pressure floor.  It is substantially lighter and more suitable for a 66 year old.   It is also substantially shorter so it will not be as suitable in rough water.   We will be using it with our old 3 HP water cooled Nissan.
So the Avon parts are for sale pretty much for the cost of shipping them.